WELCOME TO
CHUMP CHANGE
RECORDS


Paul Tillman Smith
Producer/CEO
THE STORY
I basically started my music career as a starving avant-garde jazz drummer, 19 and almost penniless on the streets of New York's Lower East Side in 1967. Jazz drummer Norman Connors and I were best friends and roommates for a while, the difference being he could run home to his momma in Philly to eat and my momma was way in California. Rent was like 40 dollars a month, and I was lucky if I had that. Kenny Dorham and Cecil McBee whenever I would see them on the streets always bought me food. Playing the angry experimental jazz of that era mainly with saxophonist Sonny Simmons, Pharaoh Sanders and Albert Ayler was definitely economically dangerous.
I left Oakland with bassist/percussionist Juma Sultan and first lived in the basement of singer Richie Havens house and there were cock roaches as big as my kneecap running around. Juma and I,played with many of New York's cutting-edge Jazz kats including saxophonist Jackie McClean who asked me to join his band but I was beat down and ready to go home by then. I saw too many musicians doing bad and too many drugs around. Soon after I left Jama became Jimi Hendrix's musical Guru helping Jimi to change the direction of his music. I was back home by then licking my wounds at my momma's house. At Juma's insistence Jimi bought me a plane ticket to come to Woodstock to play with his new band but I never caught the plane because I was afraid of Jimi's music, aright decision at the time but a big mistake historically. I soon recognized that I needed to figure out a better way to make more money if I was going to stay a musician, so I began writing music with lyrics, something I had started when I was 15 and stopped when I got out of high school. After high school, I began playing drums in a hippy band called the "Second Coming". Rock legend Steve Miller was also in the band and it was soon after that I switched to jazz. Thank goodness, I learned a little piano when I was young. People still can't figure out how a jazz drummer writes pop and funk tunes. The jazz community won't own me and the funk community won't own me. I'm caught in the middle somewhere. My jazz chops are up, however.
A couple of these songs represent some of my late '80s to middle '90s musical productions, updated where I had a chance to work with the late pianist-vocalist Bonnie Boyer and vocalist-pianist Rosie Gaines who both toured with Prince. I also recorded Sheila E when she was 15 and you can find that record in Japan somewhere. --- Vocalist Skyler Jett, who also showed up at my house ambitious at age 15 continues to have an illustrious career and also took Lionel Richie's place for a few gigs with the Commodores. Skyler is featured with Bonnie on a duet called "The Newsroom", and that's me doing the news broadcast on the tune. I had to get in where I could fit in. KCSM disc jockey and TV personality Sonny Buxton was paid to do the original news broadcast, my friend who never invited me to be in his Bay Area jazz picture that hangs at San Francisco's main library. Everybody I ever played with was in it. I did enjoy playing at his Milestone's Jazz club many times in a band with John Handy and pianist Bill Bell. God knows how many thousands of hours I spent playing in San Francisco jazz clubs many with Bobby Hutcherson, Merl Saunders, Woody Shaw, Alice Coltrane, Harold Land and Eddie Henderson, the list goes on. My voice over on "Newsroom" turned out pretty good. Anyway, Skyler Jett currently has a new single out entitled "Eternally" featuring him and soprano sax icon Kenny G that is real cool. -- Also, third-year "American Idol" finalist LaToya London -- who everyone from the Bay thought should have won the damn thang -- sings two cuts and is also featured on the title track along with Donnie, Bonnie and Rosie, called "A Beautiful Heart". The song also features another Prince bandmate, Levi Seacer Jr., on guitar, Nelson Braxton of the Braxton Brother's who currently is in Michael Bolton's band is on bass, and Michael Jackson's last guitarist, Tommy Oregon, is the groove master on the track. The late Donald Tavie who was "lakesides" pianist is playing the keys, plus Lori Taylor, who is now sadly in a permanent coma suffered during childbirth, sings on the hook. Former Qwest recording artist and Wynton Marsalis bandmate Robert takes a mean sax solo. --I am also showcasing what I believe to be Rosie's first professional recording from 1981, a song titled "Summer Sky." The song sounds like it could have been a hit back when I cut it. I should have put it on the market way back then. (No wonder I'm broke!) Rosie's song is the bonus track at the end of the record and features Ray Obiedo on guitar.
Of course, the greatest unsung vocal hero of the Bay area, third year"American Idol" finalist Donnie Williams, is the main featured vocalist on seven of the 14 tracks. This is my fourth musical collaboration with him. Go to my website, ChumpChange.com, to see and hear Donnie's other recordings with my band Park Place. Donnie's sister Terrell "Tootie" Williams is featured on three tracks singing on an updated version of Rosie's "Summer Sky", a duet with Derick Hughes titled "Sweet & Wonderful" and on vocalist Kareem Muhammad's scandalous love song "April Fool," which is one of two song's I didn't write on my record.
"Precious Song" is the only Gospel song on my record. It is sun gand arranged by church pianist Robert Collier, with added vocals by Donnie Williams. Sax man Vincent Lars, who plays unbelievably on the song, should have been famous a long time ago. The song was inspired and is dedicated to Reverend Jay Matthews who is currently the presiding Rector at the "Cathedral of Christ the Light" Oakland Ca.
I lastly would like to thank my Godson Derick Hughes a member of my seventies Bang CBS recording group "Bridge" for his great vocal arrangement of "Sweet and Wonderful" a song he co-wrote with Bridge keyboardist Michael (Spiderman) Robinson while both were members of the Bridge band. Derick is currently the lead male vocalist with Roberta Flack and also spent time recording with Motown & Prince in the 80's. Spiderman is now one of the most sought-after keyboardist in the bay area. I love these songs. Some are freshly cut and others are old tracks that were updated and newly arranged by two Bay Area musical geniuses Bassist Nelson Braxton and Guitarist Levi Seacer Jr. I am so proud to be able to put my name on such a lovely work of art. My daddy would be proud of me.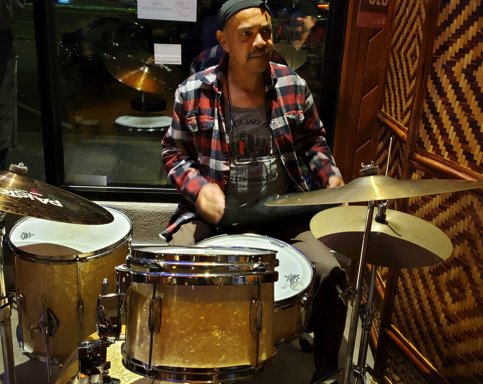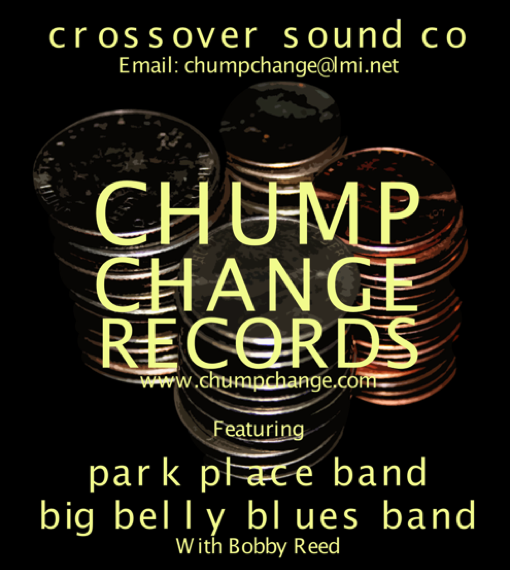 East Bay singer Donnie Williams moves past 'American Idol' fiasco
n early 2004, Livermore's Donnie Williams seemed poised for stardom.
He had survived several preliminary rounds in the "American Idol" audition process and was set to appear as one of the actual contestants on the third season of the popular TV show. To celebrate his selection, Williams had some drinks and then made the mistake of getting behind the wheel, which led to an arrest for drunken driving.
When "A.I." producers learned what happened, they kicked Williams off the show, freeing up a spot for George Huff, who eventually finished fifth in the competition.
"For a day or two (after the incident), I just wanted to ball up and sit in the corner," Williams, 25, recalls during a recent interview at his favorite local restaurant, Oakland's Everett and Jones. "But I can't beat myself down. I have to believe that everything happens for a reason. I can be an example to somebody who is going through the same thing."
Williams' rise from the ashes of his well-publicized "A.I." flameout comes in the form of a new CD, "Just Like Magic," which hits stores Tuesday. It's a moving batch of classy and classic-sounding soul cuts, which owe no small debt to Williams' musical idols, such as Stevie Wonder and Donnie Hathaway.
"Just Like Magic" features the singer's regular band, Park Place, as well as guest vocals from Williams' sister, Terrell, and fellow "A.I." season three veteran La Toya London. The songs address the themes of love, happiness and, appropriately enough, redemption.
Williams grew up in Baton Rouge, La., where he first fell in love with singing and began practicing his craft at local blues clubs. Times were tough in the Bayou state, so his mother decided to move the family — Williams and his two younger sisters — out to the Bay Area in 2000.
"We came out here with just $60 on the bus — like 'The Jeffersons,'" Williams recalls. "It held us all the way out to the Oakland Greyhound station."
They ended up in Livermore, where they could find affordable housing, and Williams, just 18 at the time, got a job working in the automotive department at a Wal-Mart to help support the family. It was there that Williams' fortunes turned.
Breakthrough
Purely by accident, a co-worker heard him singing and suggested that he try out for "American Idol." Williams was game, though not cocky enough to think he had a real shot, so the co-worker and he drove to Southern California for the auditions.
Williams' clear, cool and elastic tenor voice made quite an impression the judges, especially Randy Jackson, who was quoted as saying that the singer was "better than all the people we have heard throughout all the seasons." That led to him being selected to compete on the actual TV show, where he would go head-to-head with eventual winner Fantasia Barrino.
He was ecstatic — too ecstatic, as it turned out. His celebratory party, and his decision to then grab the car keys, cost him the chance to be seen by millions of TV viewers. He returned to Livermore, where he still lives, and returned to regular life. He currently splits his time between working at Target and doing the occasional club gig.
Williams still gets visibly emotional when he talks about that fateful February night. He brightens up, however, when he reaches the conclusion that it just wasn't his time to be a star, and that right now, with the release of "Just Like Magic," might be.
"You only get one shot. I hope this is the shot. No — I know it is the shot," he says sternly, then smiles. "Everybody needs some good soft soul singing right now."
Time seems right
If the latter statement is true, then "Just Like Magic" could prove very popular. Williams handles all 15 of the album's tracks with a soulful and tender touch that is quite rare in the industry. He was clearly "feeling it," as they say in the music business, when he recorded the numbers.
"Just Like Magic" was produced by Paul Tillman Smith, a local musician who's had his compositions recorded by such talented artists as Phyllis Hyman, Jean Carne, Lady Bianca and Freddie Hughes. Smith heard of Williams through a mutual friend, and made contact with the singer not long after the "American Idol" fiasco. He was so impressed with Williams' talent that he decided to bring the vocalist into the studio and bankroll a new record. Williams, Smith believes, is a very sound investment.
"Donnie has unlimited potential," Smith says. "What you've got in Donnie is the best of both worlds — he's a performer who sounds great live and he sounds great on tape."
These days, Smith is one of many key members in Williams' support group. Williams says that his career is a team effort, which is one of the reasons why he believes he'll make it in the business.
"Right now, I feel like I'm surrounded by people who really believe in me and my talent," Williams says. "And they won't give up on me, because they know I have something to offer."
People love tales of people who have fallen and are striving to get back up — so, perhaps, it will also embrace Donnie Williams.
It's been a bumpy road thus far for the singer, but he still believes he's on track to making it big in music.
"I won't even say that I'm doing it the hard way," he says. "I'm doing it the right way. I need to take it slow."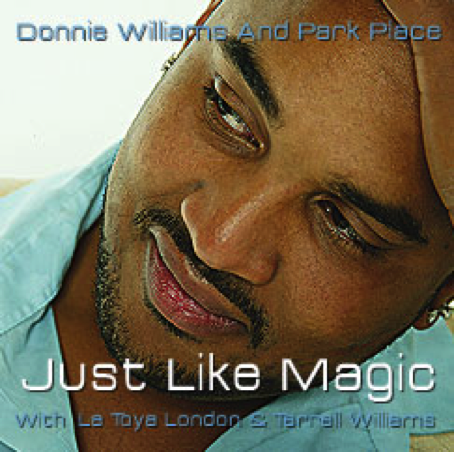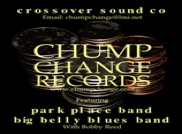 CONTACT INFORMATION
WHERE TO FIND US
P.0. BOX 3578 BERKELEY,
CA 94703 US
CALL US AT
Phone: (510) 697-7130)
Email: bayjazzs@gmail.com